Gerard M. Galluscio: Founder and Managing Partner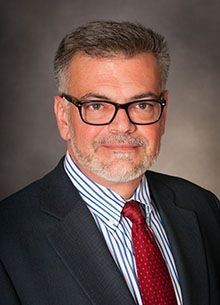 Gerard founded Suite LLC in August of 2001 following a 15-year career in the Capital Markets industry in both New York City and London. His experience with Fixed-Income and Financial Derivatives originated with Accounting and Financial-Reporting roles at leading practitioner organizations and progressed to include portfolio risk-management, collateral management and strategic enterprise-wide technology implementations. He then gained experience in commercial-relationship management and team development at vendors of software and services for Pricing and Risk Management of Fixed-Income, FX, Equities and Credit Derivatives. His former employers include Deloitte, Lehman Brothers, Salomon Brothers, Summit Systems (now a Misys company), LabMorgan and Cygnifi (a JPMorgan spin-off).
Gerard's ultimate responsibility at Suite is to support balanced and symbiotic relationships with the customers, technologists, mathematicians, suppliers, alliance partners and many other key individuals and organizations whose profound contributions help make ALibV3.0™ one of the most powerful and enduring tools the financial services industry has produced.
Gerard holds a bachelor's degree in Finance and Accounting from Marist College and an MBA in Finance from Pace University.
Dr. Gene Schupak: Partner and Head of Quantitative Research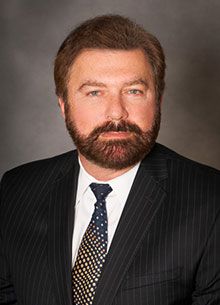 Gene has extensive experience with Suite LLC's Analytics - As a Suite customer, he has used and expanded the ALibV3.0™ Analytic Library as the head of the Quantitative Research at Swiss Re Financial Products where he led new product development for Credit and Interest Rate Derivatives desks. Gene also has extensive proprietary trading experience and held senior-level quantitative research positions at firms such as Goldman Sachs, BNP Paribas and Cooper Neff. He has built analytical decision support systems for proprietary trading of Interest Rate Derivatives, Convertible Securities and Equity Index Options and managed teams supporting the Swap, Emerging Market, Equity Derivative and FX trading desks. He has developed multi-factor statistical models with applications in: Building of term structure of Interest Rates, estimation of Credit Default Probabilities, Risk Management, Electronic Trading and Relative Value Analysis.
Gene holds an M.S. in Mathematics from Kiev State University and a Ph.D. in Physics from the Kiev Institute of Thermophysics and has taught mathematics at Temple University.
Keri Jackson: Principal, Client and Partner Relationships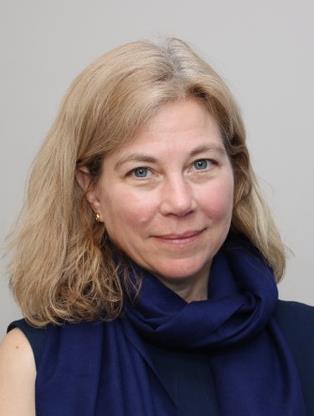 At Suite, Keri's focus is on making our clients successful, and building strong relationships with partners.
Keri has over 16 years of experience in the financial sector, and has delivered systems for Fixed Income Derivatives and FX electronic trading. She has worked as a product manager, architect, designer, and developer on several trading and risk management technology platforms at firms including JP Morgan, Morgan Stanley, and Bank of America. Keri also worked at Cygnifi, a JP Morgan spin-off.
Keri was a key member of the JPM team that created FpML, defining and architecting the initial draft standard for interest rate swaps. She was also involved in the group that formed the initial FpML.org.
Keri holds an M.S. in Computer Science from the University of Rochester and a B.S. in Computer Science from Michigan State University.
Keri also has an entrepreneurial streak and is a wine geek; she owned and ran a wine store, Maslow 6, for 7 years.